Marlon Holden Fine Art Presents:
PACIFIC SUMMER
IN OUR LATEST COLLECTION, WE INVITE YOU ON A JOURNEY INTO THE TROPICS OF HAWAII THROUGH MARLON'S EYES.
Our Story
We are the exclusive Fine Art Studio of choice to our Clients.
Our promise is to provide unparalleled service within the Fine Art industry.
Our team brings a sophisticated level of integrity into our products and services, employing sound principles of exceptional value, quality and transparency, all while fostering a productive and forward thinking culture.
– CEO Marlon Holden
New Release
We welcome you to view the latest master work by Marlon Holden. THIS NEW RELEASE IS NOW AVAILABLE IN VARIOUS SIZES AND CUSTOM OPTIONS FOR YOUR HOME OR OFFICE. CLICK THE VIEW MORE TAB BELOW FOR ADDITIONAL INFORMATION.
collection
FROM VIBRANT SUNSETS TO MAJESTIC SNOW COVERED Peaks, marlons COLLECTION OFFERS A WIDE VARIETY OF intimate LANDSCAPES in NORTH AMERICA. CHECK OUT our COLLECTION on the tab BELOW.
the artist
A local Laguna Beach artist, Marlon Holden was born on The Big Island of Hawai'i and spent his life immersed in the elements of nature. Inspired from a young age by the explorations of his family, Marlon's father was a big game fisherman, artist and talented musician whose rebellion against societal confines led his family on a seven-year sailing journey around the world. A fifty-eight foot sailboat carried them as they visited off-grid archipelagos and little-known remote islands. Never taking more than what was needed, they lived sustainably and organically off the earth as nature intended. While sailing the vast expanses of ocean, Marlon learned celestial navigation and later became a Master Merchant Mariner where he refined his ability to listen to Mother Nature and the habits of her natural elements. These were the formative years that would define Marlon's search for the path less traveled and his maverick sensibilities as an artist and outdoorsman. From his humble beginnings, a passion for the arts and outdoors helped Marlon transform circumstances of adversity into resilience, persistence and a drive to always seek the beauty in life. Amidst the challenges in coming of age abroad and often times isolated at sea, Marlon found solace through artistic expression. Marlon attributes much of the inspiration in his role as an artist to his raw experience in nature. The influence of his parents, world-renowned artist Ruth Mayer and acclaimed musician Randy Holden, encouraged Marlon to pursue his natural talents and galvanized Marlon to pursue his passion for the arts and The Great Outdoors. The model of his parents' creative process and their success as professional artists set a foundation for Marlon's unwavering ability to pursue his calling. For decades, Marlon's pursuit in the art of photography has become an opportunity to share with others the healing powers of Mother Nature and his unbridled faith in something greater than us all. Through his camera's lens, he aspires to bring that same light into the lives around him in capturing and exploring the raw beauty in nature.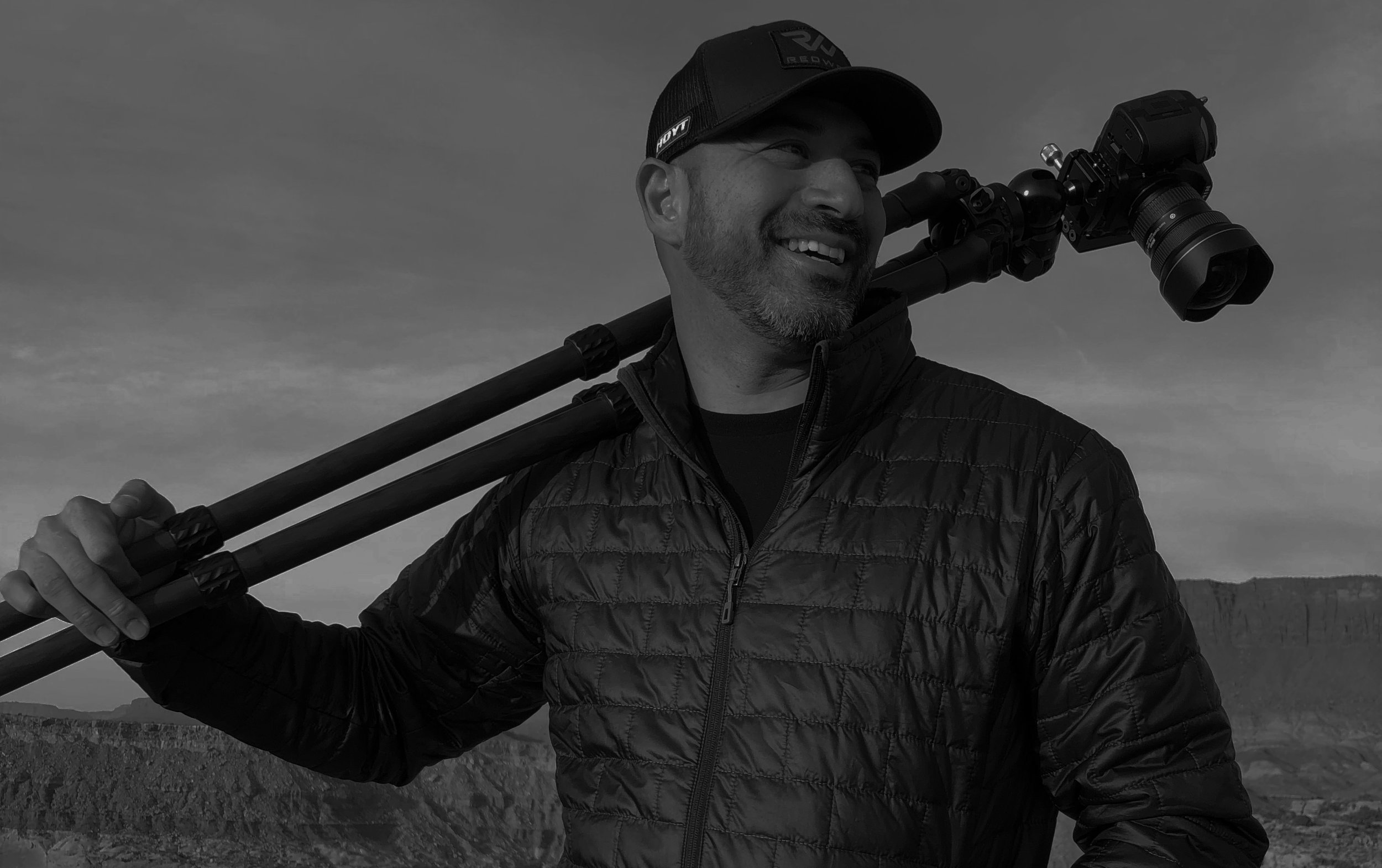 have a question? we would love to hear from you!